Luxury Bicycle tour in Ireland's Heartland.
Overview
Tours start April 1
5 Day Castle & Lakelands Bicycle Holiday -
From the rolling hills of the Arigna valley to the river Shannon, there is simply no better way to soak up the country and its rich and vibrant culture.  You will experience the very best of Ireland's hidden landscape with stunning tours through the counties of Leitrim and Roscommon whilst exploring castles dating back to the 1100's. For this cycle, we would recommend Electric bikes as some of the routes involve cycling on steep climbs. For the full experience we recommend staying in the hotels listed. This tour includes bed & breakfast, evening meals and luggage transfers, bikes, helmets and hi vis jackets.
We can also arrange a guide tour if this is your preference , Please enquire for price on guided tours.
Airport Transfer Times To  Lough Rynn Castle  -  Dublin - 1hr 50mts /  Shannon - 2hrs 20mts /  Knock - 1hr 10mts / Belfast International Airport 2hrs 20mts.
Please  enquire on our booking form and we can arrange transport to and from your Hotel including taxi and information on bus and rail times.
Itinerary
Monday
Day 1 -  Lough Rynn Castle.
Located in County Leitrim. A stay in Lough Rynn Castle Estate and gardens is a once in a lifetime experience with its 300 acres of surrounding land with beautiful walks overlooking the Lough. Enjoy a beautiful dining experience or drinks in the Dungeon hall.
---
Tuesday
Day 2 – Castle to Castle 38km Cycle tour -  Gradient 210 mtrs
Depart Lough Rynn for a two night stay in its sister hotel at the beautiful Kilronan Castle.
Kilronan Castle Estate and Spa is surrounded by forty acres of lush green estate with stunning views over lough Meelagh. Dating back to the 18th century, this is a location and stay not to be missed.                                                                            
A truly memorable cycle in the heart of Ireland, the Castle to Castle tour takes in the magical Drumlin countryside with lakeside picnic beauty spots. Included in this tour is a cycle to the Birthplace memorial of Father Michael Judge Chaplain to the New York Fire Department and sadly the first certified fatality of 9/11. We recommend stopping for lunch in the beautiful lakeside town of Drumshambo.
Wednesday
Day 3 – Kilronan Castle to Arigna Mines 21km loop. (375 mt) - Electric bikes recommended)
A visit to the Arigna mines is a must see for visitors. In the hill country of North Roscommon, Arigna is located in a enchanting  valley with breathtaking scenery and views over the surrounding landscape. Mining was carried out in Arigna for 400 years until 1990 when the mines finally closed. Experience this for yourself at Arigna Mining Museum. Walk underground through what was the last working mine in Ireland and see how the coal was mined. Take a journey with expert guides and ex miners for a truly memorable experience.
Route to Arigna - Depart Kilronan Castle and cycle 3.5km to Keadue. Take the left turn in the village and follow the signpost to the Arigna mining experience. Spend a few hours here and return via Ballyfarnon village with magnificent views over the Arigna valley. Return to Kilronan Castle.
---
Thursday
Day 4 – Kilronan Castle to Lough Key forest Park – Carrick on Shannon  approx 36km - flat route
Depart Kilronan and Cycle 15km on the award winning Lough Key forest and Activity Park. Located in an area of great historical interest dating back to 1184. The park is situated within a vast woodland and numerous islands. Enjoy a morning of cycling with 8km of park trails. Take a relaxing lunch at the lakeside restaurant with memorable views of Lough Key and Castle Island. In the afternoon visit the impressive Moylurg tower and experience Ireland's only canopy tree walk. One of the boat tours is highly recommended (paid locally).
Return on the N4 for 13km to Carrick on Shannon where we recommend having a drink at many of the lovely bars in around the town and at the waters edge of Irelands longest river. We strongly recommend taking a stroll on the many river walks. Return to your hotel.
Please contact us if you would like to extend your stay and we can accommodate you. Alternatively we can arrange taxi transfer or information for bus and rail if your plan is to depart.
Gallery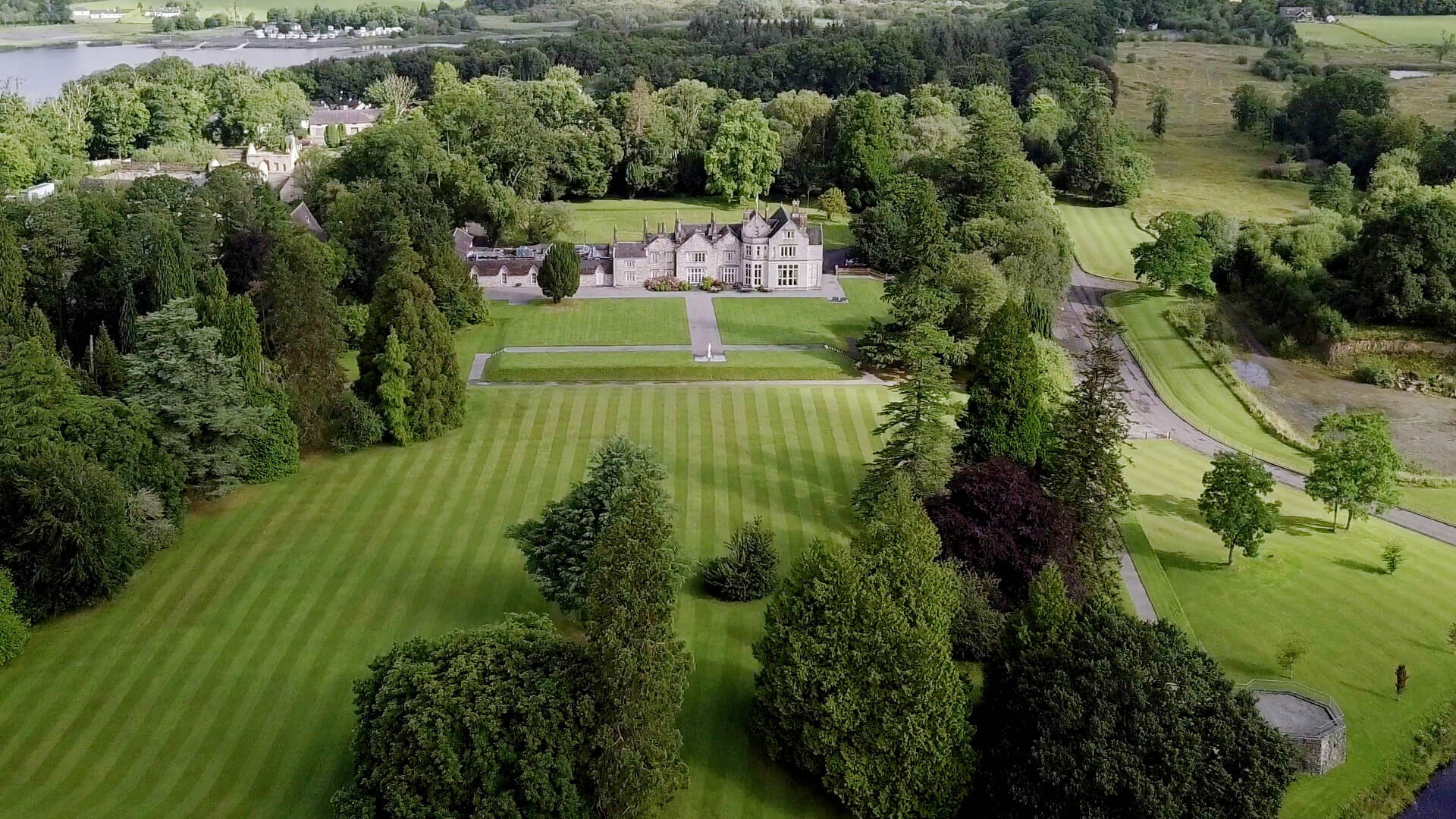 Pricing
PRICE - from  €999 Per Person based on two people sharing.
The tour includes 4 nights accommodation at the listed hotels with breakfast and evening meals included. Plus luggage transfers. Bikes and Helmets. Downloaded maps are provided.
24/7 phone contact for emergencies or general enquires.
Airport Transfer times to Lough Rynn Castle  -  Dublin - 1 Hr 50mts /  Shannon - 2hrs 20mts  /  Knock - 1hr  / Belfast International Airport -  2hrs 20mts
**Airport Transfers can be arranged to and from your destination. Please enquire on booking form. We can also assist you for departures including bus, rail and taxi transfer.